Acutonics® Harmonic Pathologies
This course examines the textures of disease and the pathology of many of the most current and least understood illnesses of our time. We will explore the epistemology and etiology of a disease from an Eastern and Western biomedical model, and examine common pathologies encountered in clinical practice. 
You will learn to relate symptoms to the archetypal and harmonic signatures of specific syndromes. Students will further develop their clinical skills through an exploration of complex cases working in teams to identify integrative treatment strategies.
3 Day Class (24 Hours)
Required for Acutonics Practitioner certification.
Prerequisites: Acutonics Levels I, II, III, IV and Sedna 
Will Morris, PhD, DAOM, Lac and Theresa Lee Morris will be teaching this class!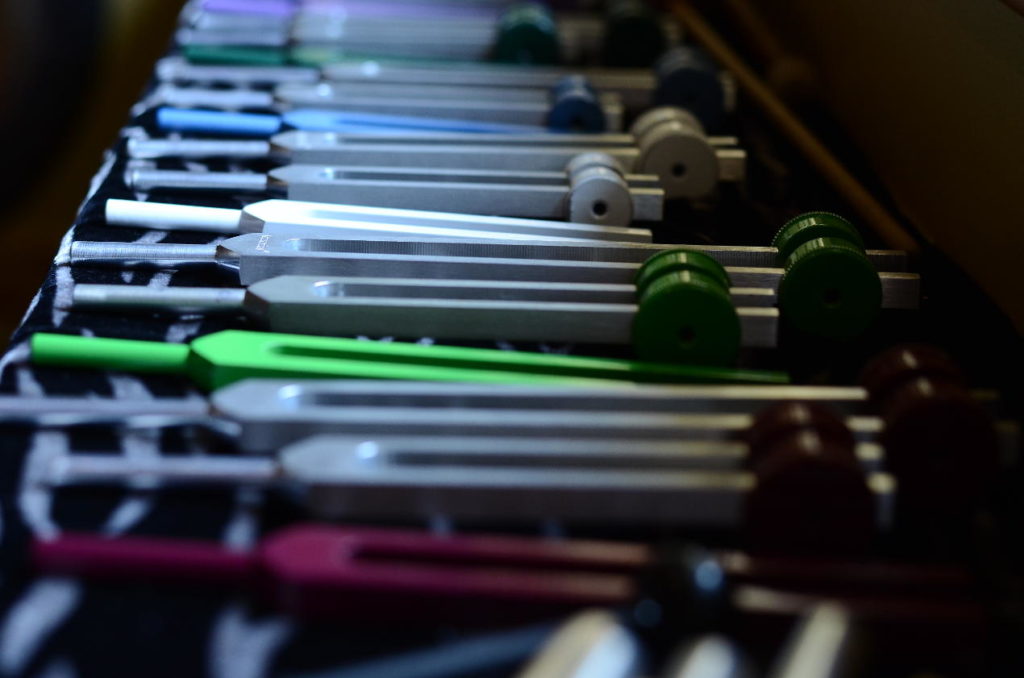 No classes are happening now
Theresa Lee Morris and William Morris
Licensed Acutonics Teachers
Certified Acutonics Practitioners