Acutonics®: Fundamentals of Chinese Medicine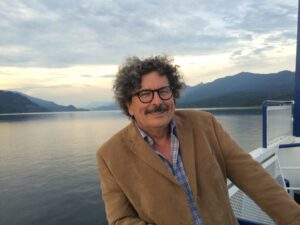 The class also provides insights into the Taoist view of Qi and the functions of the organs to increase understanding and inform choices and treatment strategies.
This course is required for all new students without Chinese Medicine training and is meant to be taken prior to Points & Meridians. We encourage students to take Acutonics I & II prior to these two courses, to understand at a deeper level how Chinese medicine informs our full curriculum.
Required for Associate Acutonics Practitioner certification if student is not trained in East Asian Medicine.
Prerequisites: Acutonics Level I: Sound Gates To Meridian Harmonics
Start Date
Name

Details

Location
Price

June 2, 2023

Online via Zoom

CAD$

500.00

December 8, 2023

Online via Zoom

CAD$

500.00

July 15, 2023

Kootenay Sound Healing Centre, 691 Riondel Road, Box 47, Kootenay Bay, BC, V0B 2B0

CAD$

333.00

November 3, 2023

Online via Zoom

CAD$

500.00

May 3, 2024

Online via Zoom

CAD$

500.00

June 7, 2024

Online via Zoom

CAD$

500.00

December 6, 2024

Online via Zoom

CAD$

500.00

July 13, 2024

Kootenay Sound Healing Centre, 691 Riondel Road, Box 47, Kootenay Bay, BC, V0B 2B0

CAD$

333.00
Theresa Lee Morris and William Morris
Licensed Acutonics Teachers
Certified Acutonics Practitioners